Group or seminar reception, event booking
The Val de Sarthe Agricultural College in Sablé is an ideal location for business seminars, public or private association meetings, summer-camps or sporting club events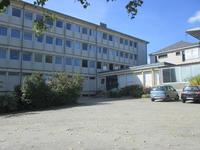 IMG_0933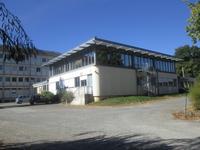 Organisation - Val de Sarthe - Sablé sur Sarthe
V
INFRASTRUCTURE
• An accommodation capacity of up to 180 beds
• Amphitheatre with 90 seats
• A variety of rooms with video projectors
• Various catering options: self-service, restaurant, picnic, buffet-bar
• Large car-park
AN EXCEPTIONAL LOCATION
Located right at the entrance to the Anjou region, the Sablé sur Sarthe Agricultural College is easy to get to:
• by TGV: 1h10 from Paris, 2H00 from Tours, 1H00 from Nantes and 30 mn from Le Mans.
• by motorway, only 15 minutes from the Sablé exit.
SERVICES
Accommodation, bedrooms with 2 to 8 beds, sheets supplied for an additional charge
Catering for groups or individuals, self service, buffet-bar or restaurant service
• a choice of two starters,
• a choice of two main meals,
• cheese platter,
• selection of deserts,
• beverages (optional)
Hall rental
• amphitheatre with 90 seats
• rooms with internet access and video projectors, 15-40 seats
Horse-riding courses
• from beginner to advanced level
• discovery activities on offer during your stay
Two riding grounds, an covered arena (40*20), corral, 70 horse-boxes, 45 training horses suitable for all levels of expertise
OTHER NEARBY ACTIVITIES
• Bowling, at 5 minutes walk
• Swimming Pool, 6 minutes drive
• Golf course, 11 minutes drive
• Water-sport centre with canoe-kayak, 3 minutes drive
• Hippodrome, 7 minutes drive
• Sports hall
• The Abbey of Solesmes http://www.abbayedesolesmes.fr
• Visit the Sablésienne biscuit factory http://www.sablesienne.com
• The Sablé Château and its grounds http://www.sablesursarthe.fr/Cadre-de-vie/Sable-Histoire-et-Patrimoine
ACTIVITIES NEAR TO LE MANS AND ANGERS
The College is only 3/4 of an hour from Le Mans and Angers where there are many more attractions.
• the Le Mans 24h race circuit http://www.lemans.org
• the Alain Prost Go-Kart Centre http://www.lemansdriver.fr
• the PAPEA amusement park http://www.papeaparc.fr
• the Terrabotanica park http://www.terrabotanica.fr
• the Plantagenêt citadel http://www.lemans-tourisme.com/fr/la-cite-plantagenet/cite-plantagenet.html
• the Angers Château http://www.angers.monuments-nationaux.fr
• museums
• adventure park, paint-ball
• etc.
PRICES

Download the price-list below

Route du Mans - BP 10157