Bac STAV (A Level - Science and Technology - Agricultural and Life Sciences)
LYCEE VAL DE SARTHE - Sablé sur Sarthe
Tél : +33 2.43.550.800
Fax : +33 2.43.92.18.05

: sable@cneap.fr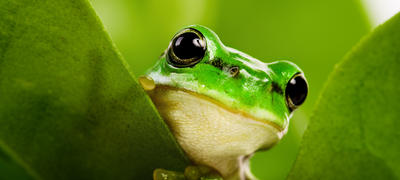 TECHNOLOGY BACCALAUREATE: SCIENCE AND TECHNOLOGY - AGRICULTURAL AND LIFE SCIENCES
Applied science baccalaureate, this program is oriented towards the understanding of issues relating to the natural world, the aim is to prepare for higher education studies:
IUT – BTS (HND) – University

Access to ENSA-ENITA entrance exams

Access to TB ENV entrance exams

Access to TB POLYTECH
Combine your passion for horse-riding with equestrian classes during your studies while studying life sciences.
ORGANISATION
The STAV Baccalaureate is a methodological, scientific, technological and humane educational program which seeks to answer issues related to the natural world: this involves discovering the animal and botanical worlds, understanding the management of organic elements in terms of science, technology, economy and also philosophy.
To satisfy these objectives, the following 2 major work axes will be focused on:
Acquiring a solid general educational foundation in preparation for higher education.
Over the two years, studies will be concentrated on these 4 main subjects:
Marine biology, marine species and their relation as natural resources for mankind.

Livestock management: equine

Livestock production management: (Cattle, goats)

Crop production management: grapevines, fruit orchards, horticultural production, cereal crop production
THE PROGRAM
(Average weekly timetable)
GENERAL STUDIES
| | |
| --- | --- |
| English | 3 h |
| Modern Language 1 English | 2 h |
| Modern Language 2 (German, Spanish) | 2 h |
| Mathematics and IT | 3 h |
| Physical Education | 2.5 h |
| History-Geography | 2.5 h |
| Philosophy | 1 h |
| Personal studies | 2 h |
| Further scientific subjects for students wishing to take certain entrance exams | 2 h |
TECHNOLOGY STUDIES
| | |
| --- | --- |
| Earth sciences | 1.5 h |
| Basic and applied biology: | |
| • Animal, botanic and marine biology | 6 h |
| • Physics - chemistry | 2.5 h |
| General and comparative technology for livestock production: | 2h |
| • Zootechnics: equine | |
| • Zootechnics: grazing animals (cattle, goat and other grazing animals) | |
| • Zootechnics: marine | |
| General and comparative technology for crop production: | 3h |
| • Agricultural sciences and studies related to specific situations | |
OPTIONAL STUDIES 2 h
A - Hippology-equestrian studies
B - Social and cultural traditions: Chinese culture and language studies
C - Professional practices: marine biology
The student will choose 2 of the optional study programs (A+B or A+C).
The social and cultural traditions study program involves a 2 week group placement in China at the start of the final year.
The professional practices in marine biology study program involves a 2 week group placement in the Canary Islands at the start of the final year.
Marks above 10/20 for the optional study programs will be counted for the baccalaureate.
APPRENTICESHIPS IN FRANCE OR ABROAD
Five week main apprenticeship in a production farm.
This apprenticeship will also include the presentation of a technology project for the final exam (written and oral exam - coefficient 5).
This apprenticeship may be individual or as part of a group, either in France or overseas.
Depending on the chosen optional studies the students will either go to:
• China (2 weeks), for a language and culture apprenticeship in Shanghai in partnership with a local college. Program: written and oral Chinese lessons and visits to the city and its region.

• Canary Islands (2 weeks) (in partnership with a local university): the program will include university classes and an introduction to the marine environment, to the aquatic species which populate this region.
This option also requires diving courses during the year, which are organised by the College and the Sablé diving club.
• 1 week group apprenticeship concerning the management of natural resources.
Click here for more information on overseas apprenticeships
Preparation for the TOEIC Bridge: English language test which measures written and oral comprehension abilities for a professional environment
Click here for more information
EVALUATION
Final year exams and coursework:
• 40 % coursework throughout the program (CCF)
• 60 % final year exam
ADMISSION

On completion of the fifth (first) year general studies program.

Route du Mans - BP 10157